Features
Discover HotBlast, a brand new way to cook
Grill food faster and more effectively
Cook healthier fried food using less oil
Benefit from an easy-to-clean interior
New faster cooking
HotBlast technology is a brand new way of cooking that reduces cooking times significantly. Powerful hot air is blown through multiple air-holes directly onto the food, so its cooked evenly with a crispy outside, but juicy inside.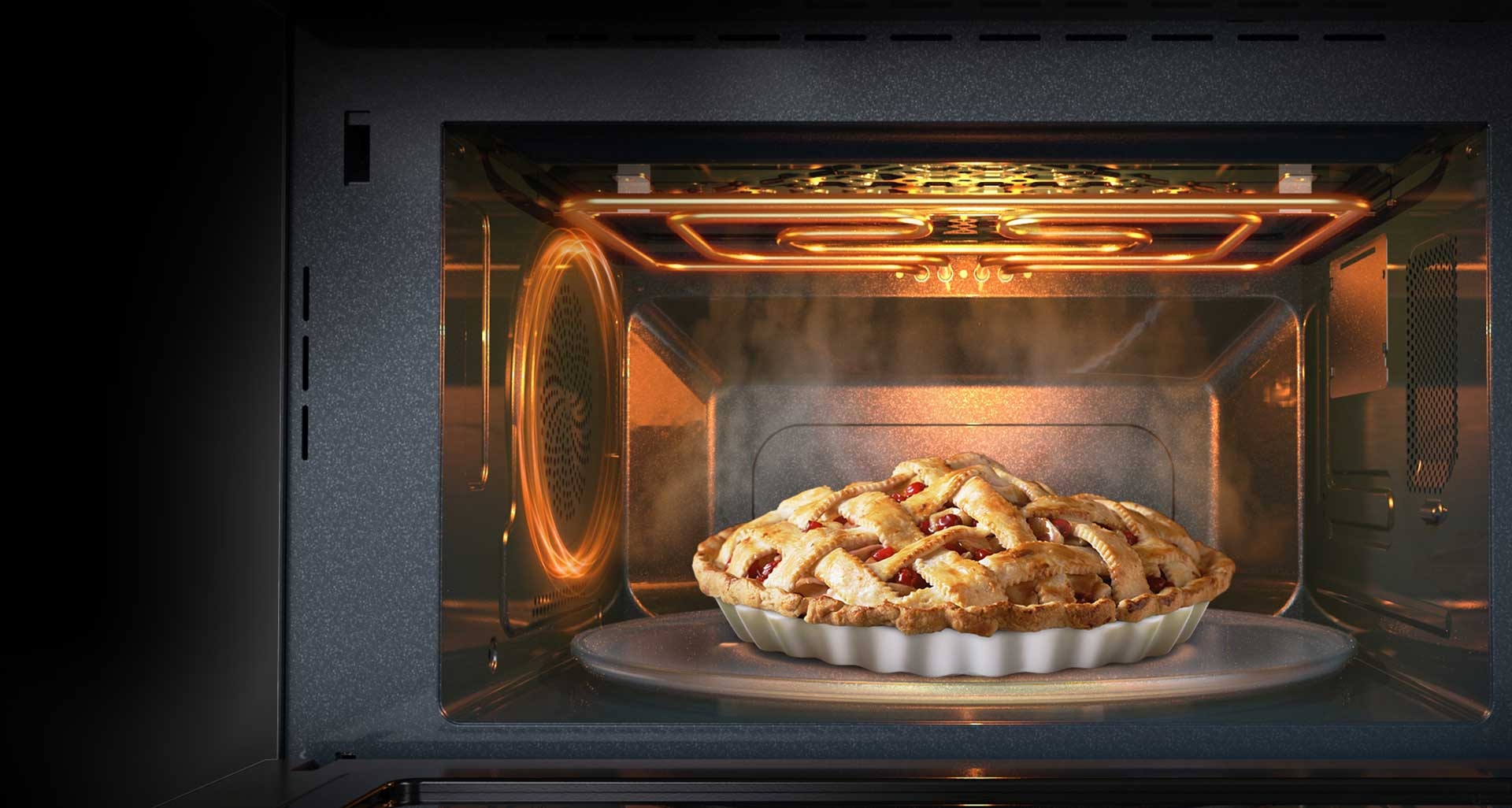 More powerful heat
The Dual Power Grill means you can enjoy perfectly grilled foods much faster. Its innovative wide grill heater delivers significantly more power, up to a maximum of 2300 w, and ensures a more consistent heat distribution.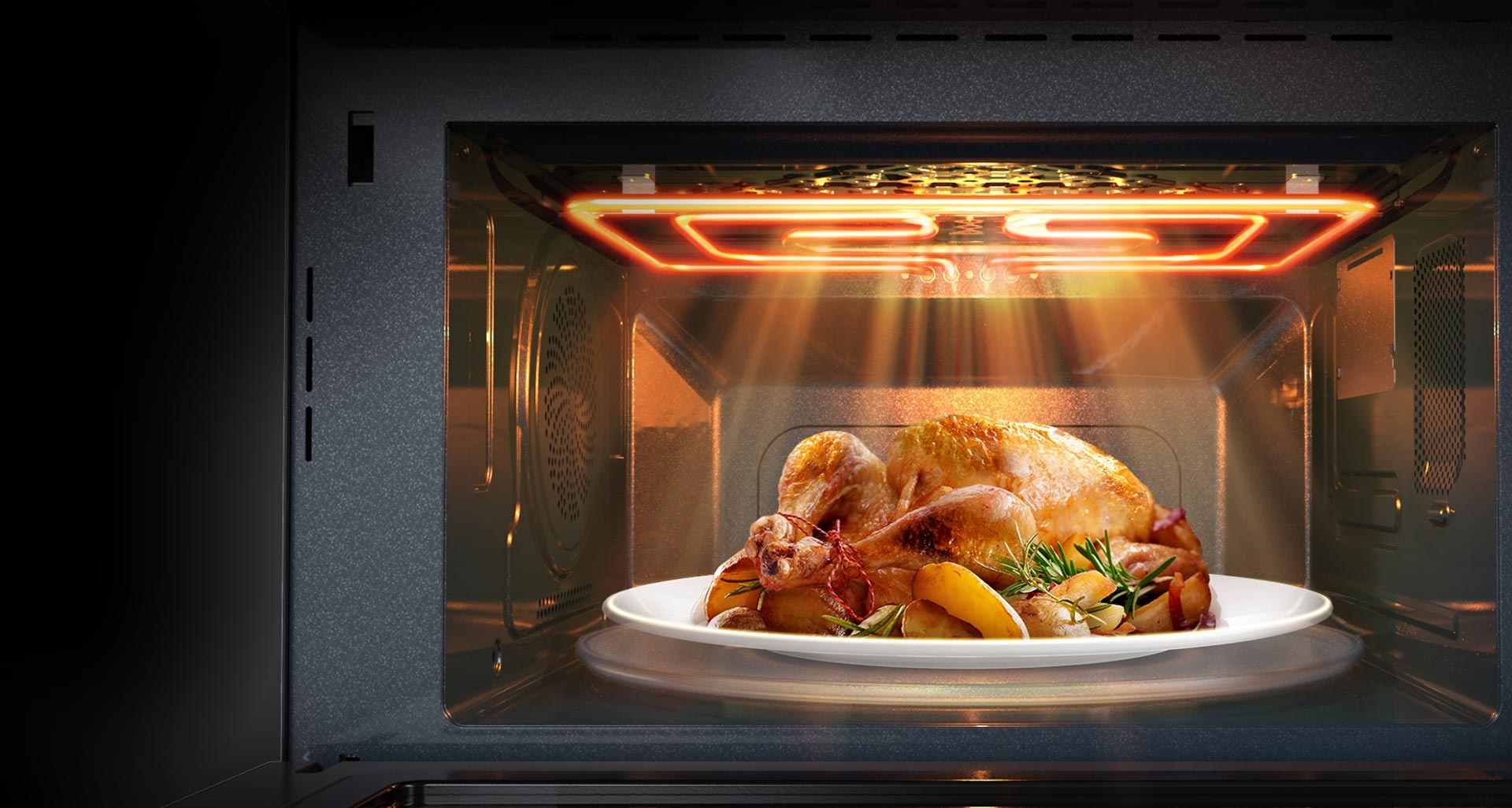 Healthier fried food
Enjoy healthier fried food without a deep fryer. SLIM FRY technology combines a grill with warm air circulation, so food is cooked crispy inside and out using only a touch of oil.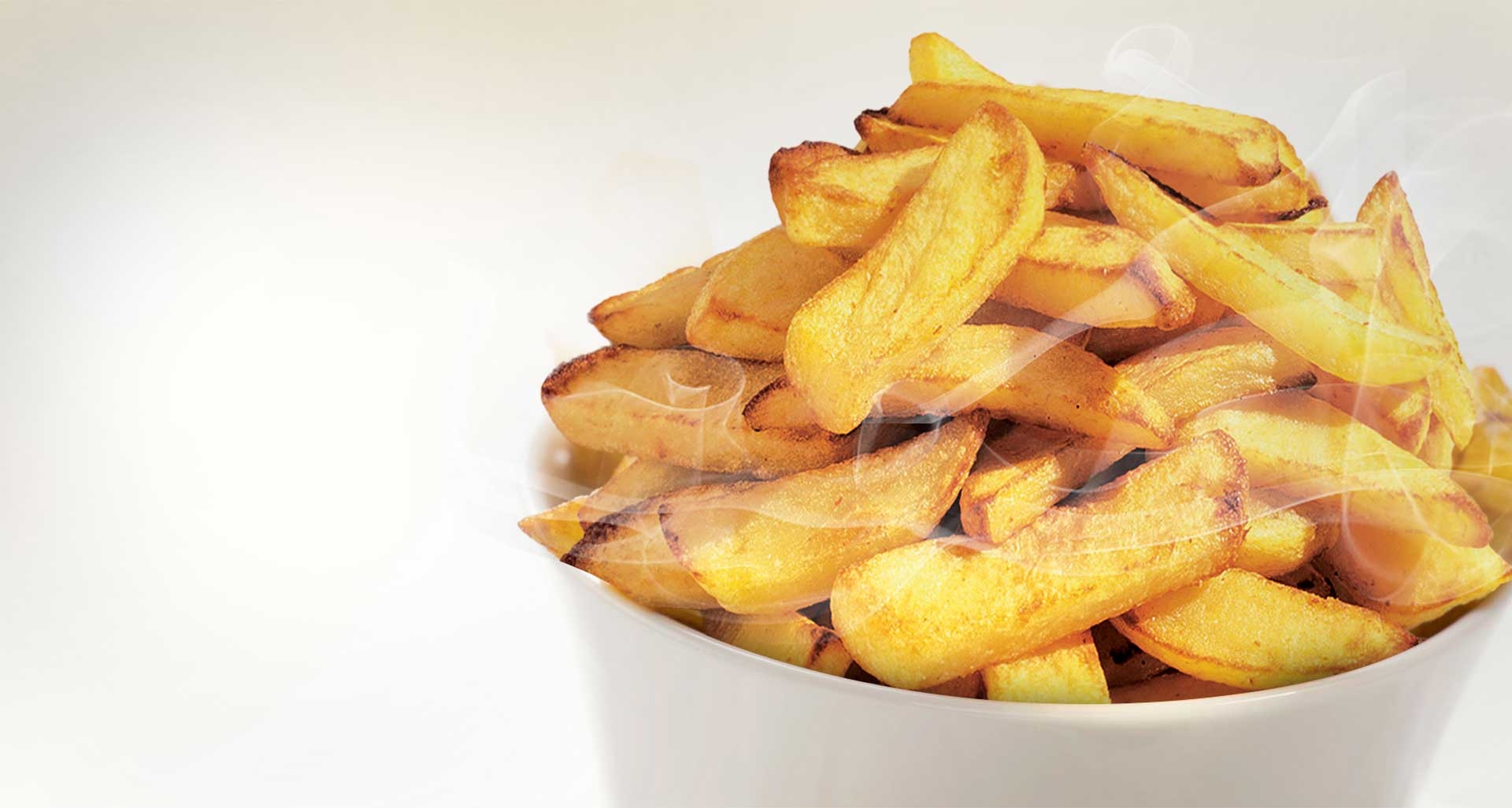 Easy to clean
The durable Ceramic Inside is easy to keep clean and scratch-free. The smooth surface of the ceramic interior can be cleaned without scrubbing and wont discolour over time. Its also anti-bacterial and highly rust and scratch-resistant.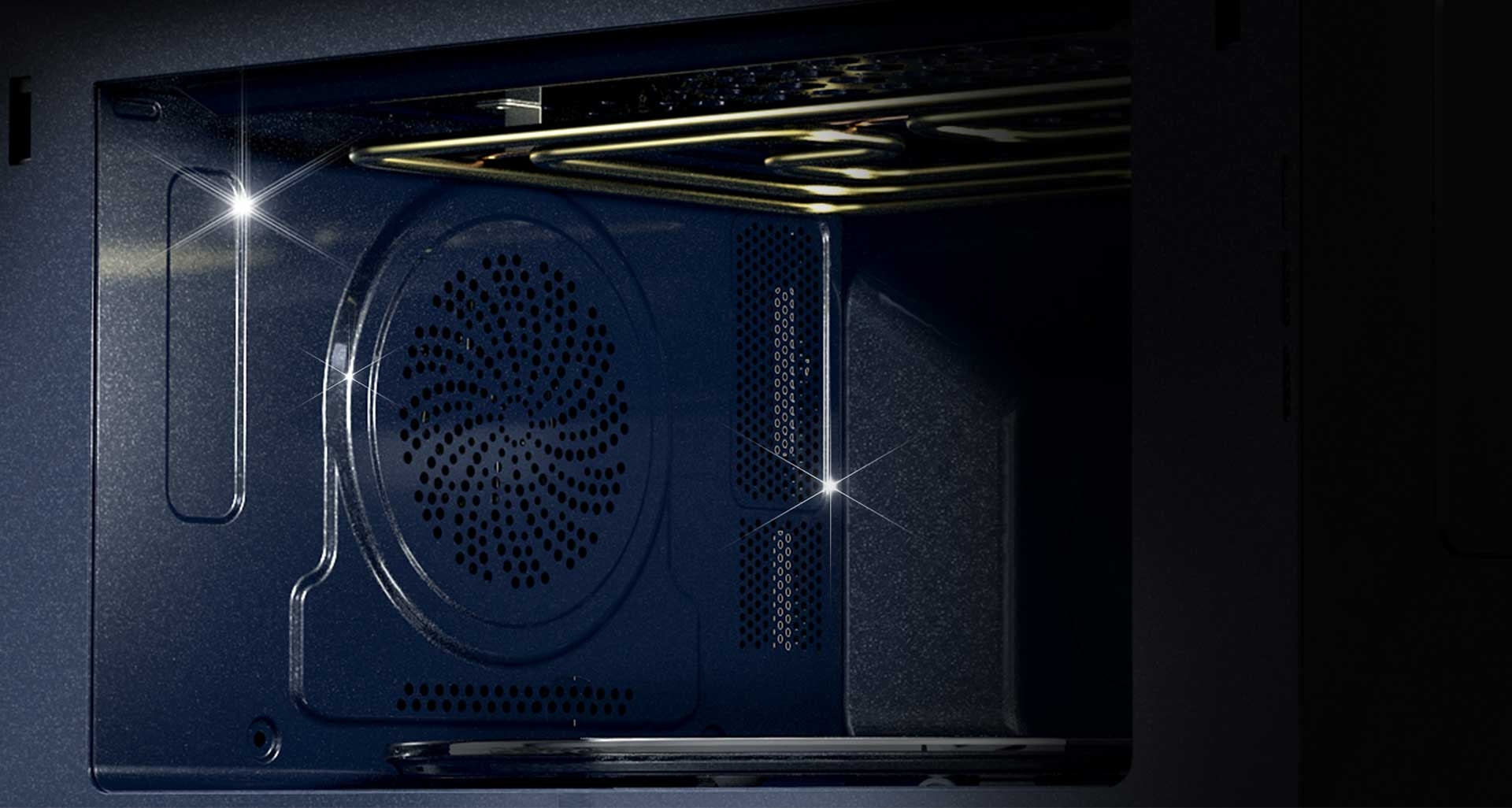 More space
Cook on a much larger scale using the Grande Turntable. Despite its compact size, the internal dimensions have been increased so the turntable is significantly wider, enabling you to cook larger plates of food.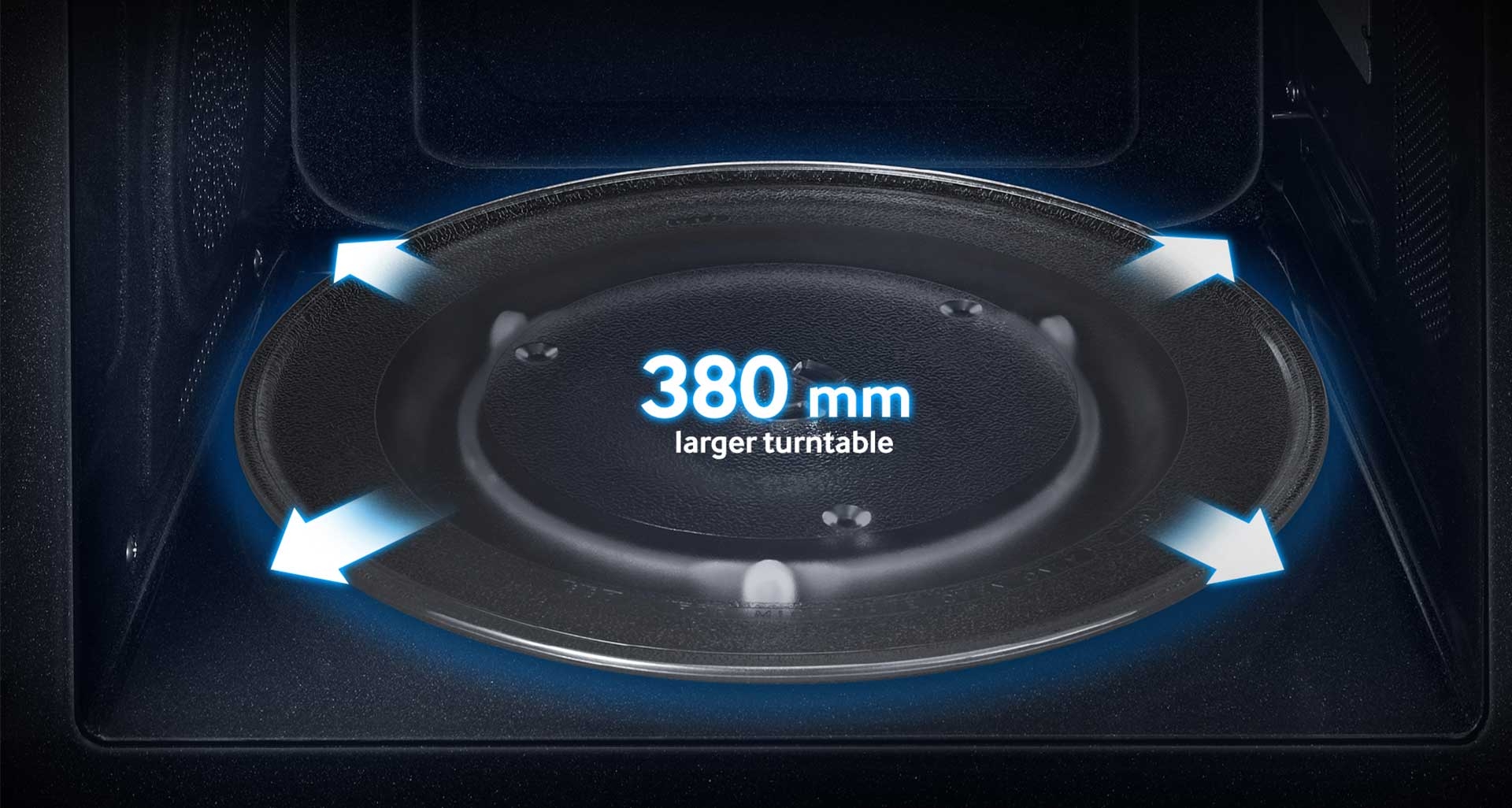 Utilise every inch
The Turntable On / Off function gives you the flexibility to use any shape of dish. Simply disable the turntable to stop it rotating and you can utilise every inch of the interior space for large or square-shaped dishes.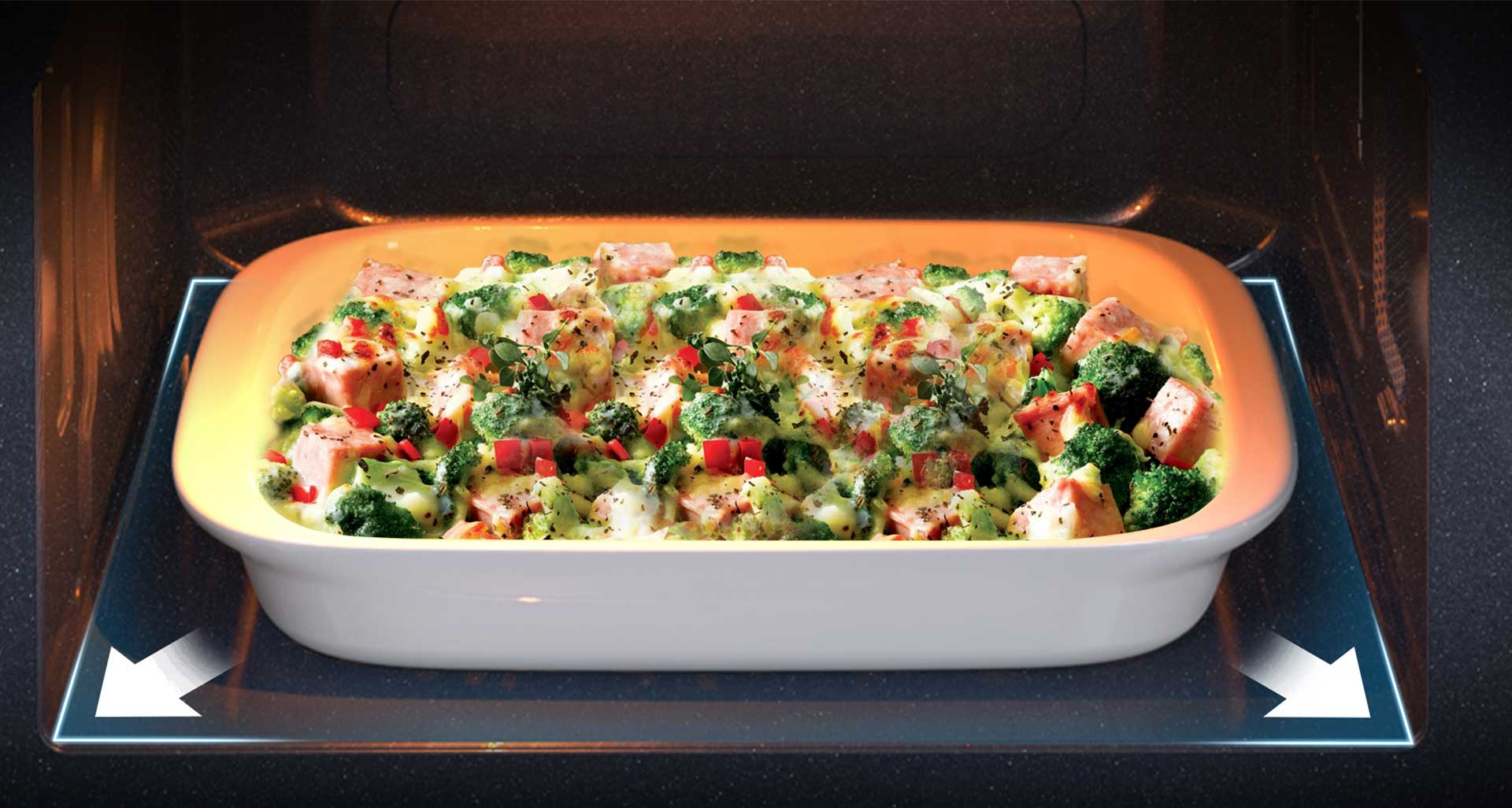 Homemade yoghurt anytime
Make your own dough or yoghurt anytime, with the Fermentation Function, which utilises advanced fermentation technology, without the need for an additional appliance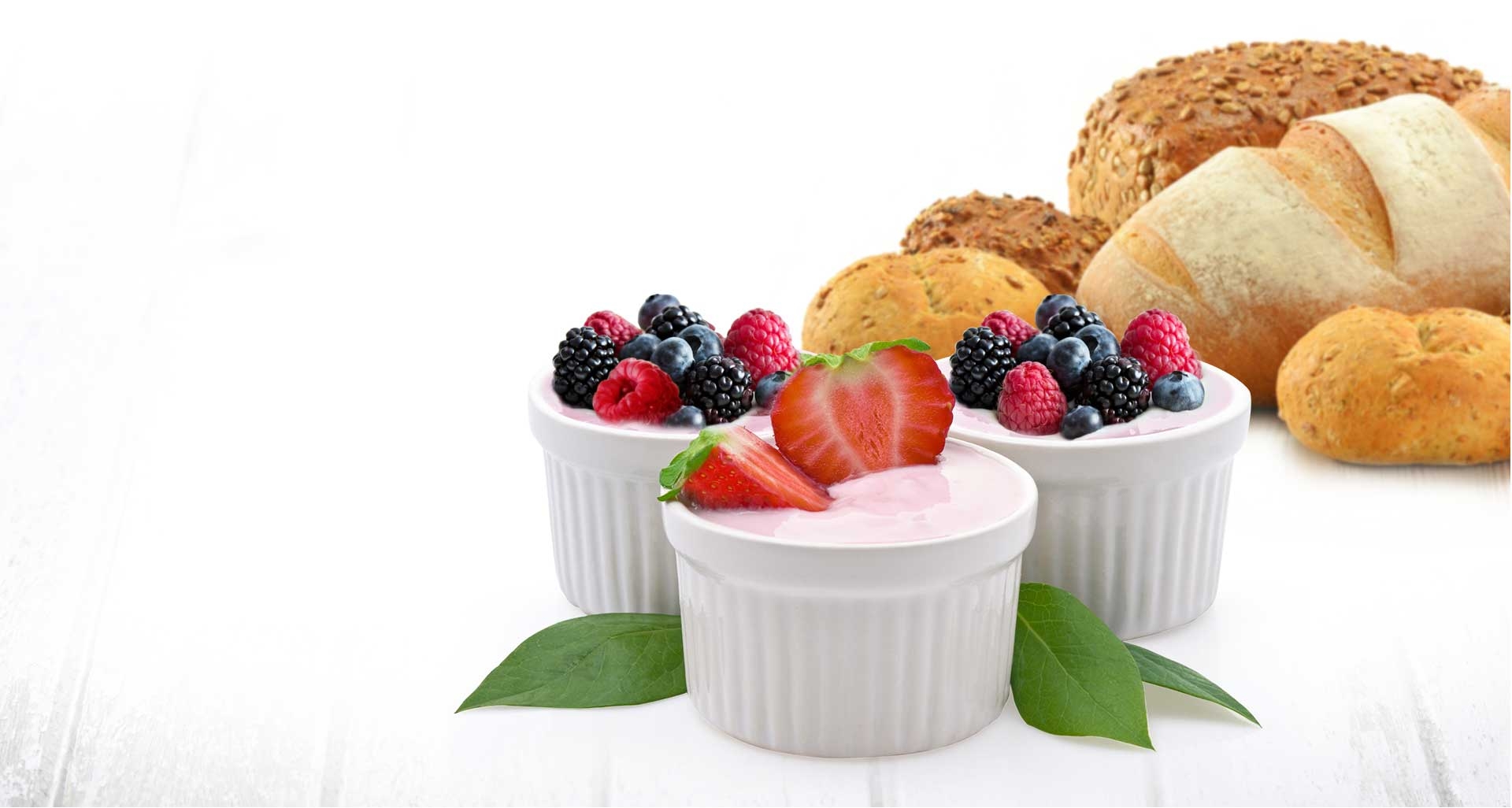 Perfectly crispy food
With the Crusty Plate you can enjoy crispy and crunchy foods. It evenly bakes and browns the top and bottom of frozen or leftover foods like pizza and chicken nuggets. You can also bake and fry without oil.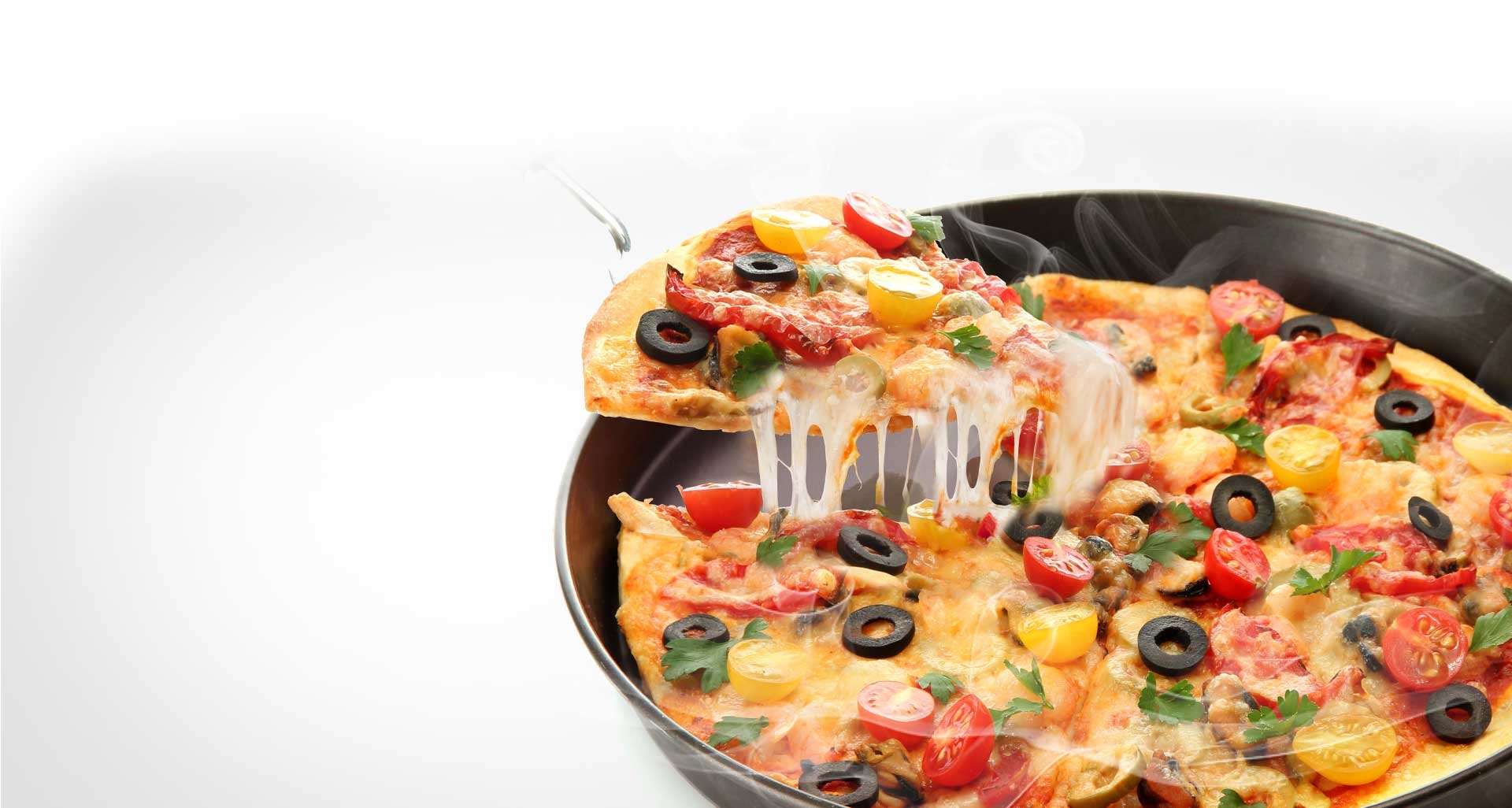 .
Power/Ratings
Power Consumption (Microwave)

Power Consumption (Grill)

Power Consumption (Convection)
Features
Defrost (Auto / Power / Sensor)
Weights/Dimensions
Loading Quantity (20/40ft)
.
12 MONTHS BACK TO BASE WARRANTY
.
STANDARD DELIVERY & INSTALLATION:
We welcome pay on pick up directly from our four Sydney Stores. Please contact us for prior arrangements if you wish to do so.
All items are usually dispatched from our warehouse within 1-5 working days of receiving cleared payment
We offer you added peace of mind by having every item insured against loss, damage and theft whilst in transit (No extra charge)
We offers direct shipping to your door using various carriers depending on items and your location: Toll IPEC, TNT or Allied Express ,Couriers Please and Australia Post
Customers will be provided a tracking number once items have been dispatched
Delivery times will be vary depending on your location. Please allow up to 10 working days to receive your goods but normally it will be sooner.
.
Buy with confidence with 100% Buyer Protection
No matter where you shop, we'll keep your financial information private and protected